The Most Important Lessons for How to Furnish an Airbnb
Furnishing an Airbnb unit can be challenging when it comes to design because of its limited space and because it's hard to predict how customers will use that area. However, depending on the existing architectural and structural layouts of the apartment or unit, it can still be articulated in creative design ideas to apply for the comfort of all guests. This is where it's important to measure your rental and get an idea of how to make your vacation rental stand out without going too overboard. As with any business, the most important element is to always know your numbers and to deliver an experience your customers expect of you.
One way of doing this is through Airbnb decorating ideas, to create a welcoming oasis for all of the guests. Greet all with a friendly, hospitable, environment to make their vacation a memorable one and they can even refer you to other friends who could become customers one day.
Before discussing the most effective ways to furnish an Airbnb, the cost and expenses really matter. You're probably wondering how much does it cost to furnish an Airbnb? For example, for a one-bedroom Airbnb unit with a living room and a kitchen area, the minimum charge depends on the area. This cost includes labor, decors (painting, finishes, etc.), and all the needed furniture pieces, supplies, and equipment. Keep in mind, that it takes about $5800 to furnish an apartment according to industry leaders, you'll want to add this in the cost of the rental. With this number, we consider adding about 10% more in the overall budget for home décor and furnishings.
Not only do you have to consider, furniture but allocate anywhere between $1000-300 in appliances, supplies and other necessities that a normal home would need. For a normal, standard 3-bedroom home, we estimate about $12,000 in budget. This is because the larger the home, the more the costs rise. The good news is that this is a one and done step that doesn't require much more money, unless something goes wrong, you should be on the safe side.
Choose The Right Kind of Furniture: Minimalist Design is The Best Option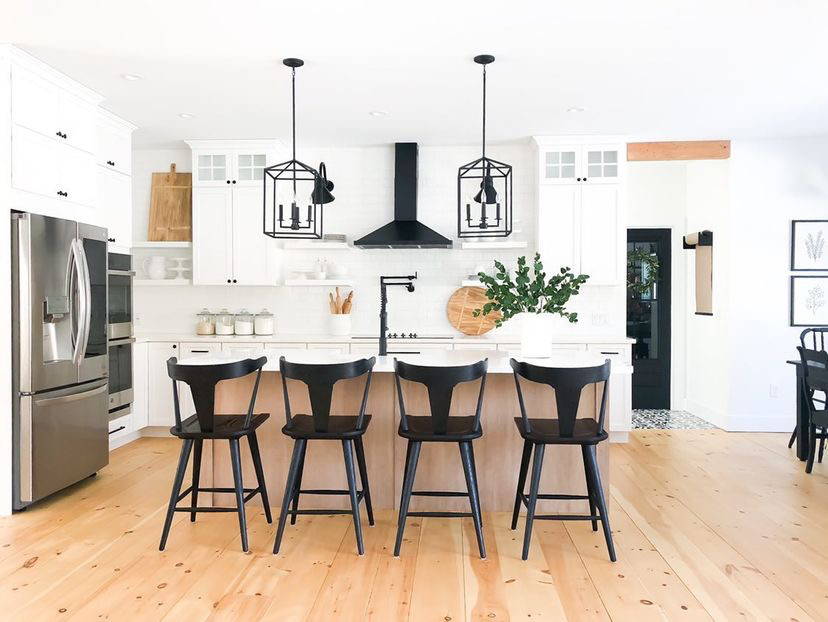 Minimalist Designs are inviting for a more welcoming interior design because it is versatile and flexible. For practicality and sustainability purposes, choose only the only needed and functional furniture. Minimalism is the trend and the future. Do not place or decorate any furniture when it is not needed at all. Make sure that every furniture piece is highly functional and can be used optimally as a storage space. It will keep all things and eliminate clutter. Limit only the selection of home decor pieces from one to three parts in each area for an Airbnb design. Remember to consider artificial plants, as people are gravitating towards nature and yearning to be closer with nature.  
In line with a minimalist interior design, choose fabrics, furniture pieces, decor pieces, and all items in light and simple hues. Choosing light-colored items for your small space layout will help keep your interiors well-lighted and airy-looking. to achieve a practical small space layout, set a specific space where you can arrange complimentary furniture pieces with each other to make the space unified in design. Not only with colors, but also with the shape, structure, and design theme should complement each other, soft, and flowy.
Remember that creativity and design skills are not limited to the size or location of the bare apartment to where it is applied. The desired decoration and beautification can always be attained by furnishing an Airbnb unit with these tips and hacks:
Arrange Smaller Items in Horizontal Layers

Making the interiors spacious is the best welcoming way to furnish an Airbnb. Shelves, cabinets, and racks can keep your items arranged. Choose taller furniture pieces and on a heightened platform to store objects from tiny to medium sizes. This is for avoiding to avoid consuming the space of the floor area and giving the inhabitants sufficient space to move around. Dreamy Airbnb interior designs include more lighting, lamps, windows, and fewer partitions.
Avoid Partitions and Divisions in The Airbnb Apartment Layout Designs.

Keep an open plan. It is always better to separate spaces through rugs, floor tile designs, or carpets. Moreover, to eliminate furniture pieces that would consume space, use a console table or cabinet to divide or separate the areas but make sure these furniture spaces can store tiny items.
Another Hack is To Use Mirrors.

To make the Airbnb unit so much more exciting and looks like there is more to offer, furnishing it with mirrors is the right thing to do how to furnish an Airbnb. Mirrors can create visual effects and manipulation to make the room look bigger. The reflections from the mirror can create a new space or dimension which defines another area that you can perceive. Moreover, mirrors can also surprisingly contribute more lighting to the interiors.
Identify The Zones of The Airbnb Unit and Organize The Spaces.

This will eliminate clutters and heavy traffic into your room and will create a spacious arrangement in the small and limited area size. It is essential to primarily identify lounging, working, playing or partying, and resting areas. This will provide sanctity to the interiors for choosing the right furniture pieces for that specific area.
Furnishing your Airbnb unit takes technicalities such as the visual and allocating a specific budget. Defining a timeless and classic Airbnb furnished unit for every guest to feel like they belong in the space. The minimalist design also looks spacious, relaxing, and spacious. Even if your style is not minimalist, you can still make your guests feel relaxed by adding faux trees - explore our vast selection of artificial greenery today and watch as your space goes from dull to faux-bulous.