A fake Fittonia plant is the perfect way to spruce up a room in your house or office. Oftentimes, people buy fake plants because they are looking for something that is low maintenance and will keep their expenses down. That doesn't change the fact that fake plants are crafted from high-quality materials just as real plants and come in tons of different colors and styles. The Fittonia plant has been a popular indoor plant for people for many years because of its beautiful color and shape.
Below are the main reasons why one should consider buying a fake Fittonia plant: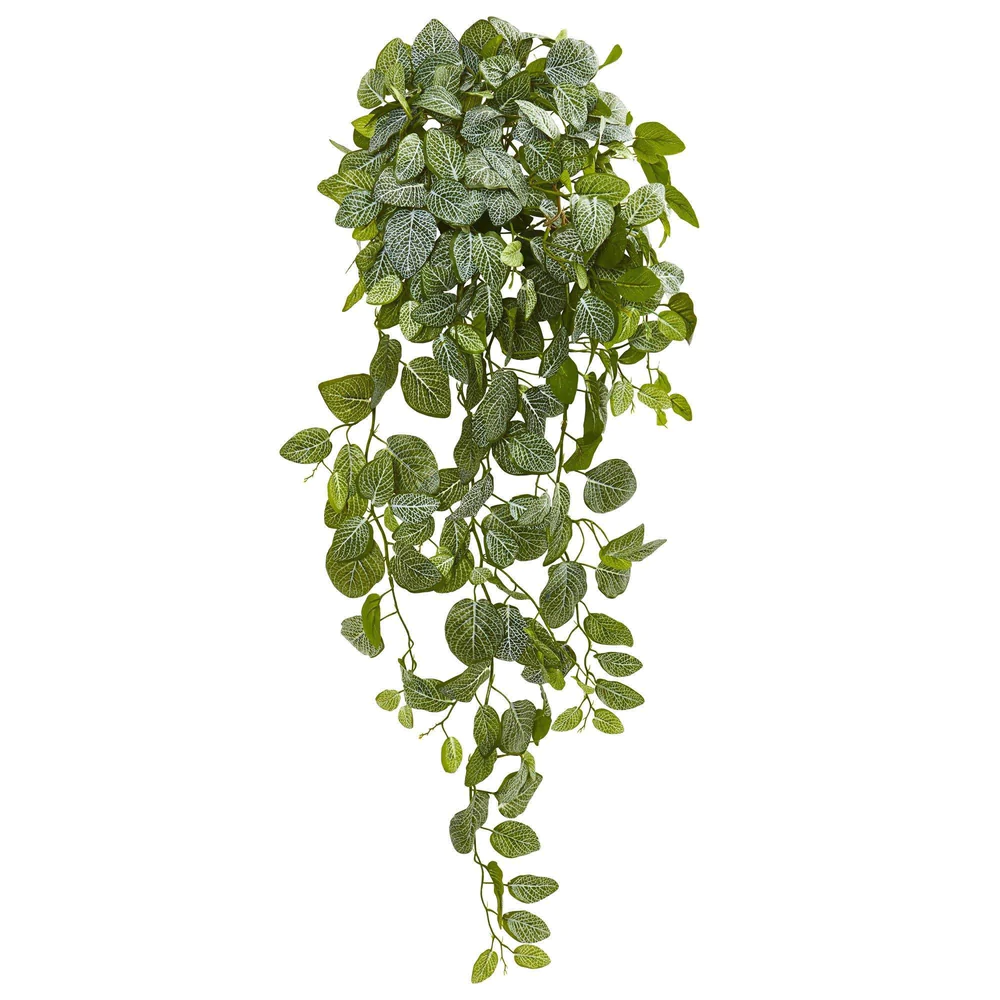 1. Fake Fittonia plants are more affordable than real plants

Real plants have been known to start costing homeowners large amounts of money. However, with these fake Fittonia plants people can purchase one for a small amount of money. As the saying goes "time is money."
2. They are easy to take care of

People are used to taking very good care of their home plants because they know that if they do not, the plant will be damaged and die. With a fake Fittonia plant, you do not have to worry about that at all. These artificial plants require little to no maintenance. Once you purchase it, it will last for years without any issues, just a feather dusting occasionally.
Fake Fittonia plants are always made with a wide variety of colors and shapes. Because of this, you will have your pick to purchase the one that you like. For example, the Faux Fittonia plants have different varieties in green and blue.
4. The fake Nerve plants are long-lasting

If you purchase the right fake Fittonia plant, it will last for years. They are made with high-quality materials that will not start falling apart. They are sturdy and long lasting, with the proper care they can last years.
5. They are just as attractive as the real thing

If you want to impress friends and family, fake Fittonia plants are a great way to do this. People often assume that fake greenery looks cheap because some faux plants are low-quality and low cost. This is not true because Nearly Natural's faux trees look exactly like real plants for a realistic look and feel.
6. It does not require sunlight

Fake Fittonia plants do not need sunlight to grow. This is one of the main reasons why people prefer these plants. The artificial plant can be placed anywhere in their home and it will look great no matter what room it is in. This makes a great choice because there are some rooms in our house that do not have enough sunlight to grow any plants.
If you live in a small apartment, it is likely that you do not have a lot of room. These fake Fittonia plants can take up no space at all and fit with any type of decor. This is because they are flat and do not take up much space. They are perfect for someone who is looking for something that will fit with their room decoration.
It is easy to keep your fake Fittonia houseplant clean. All you have to do is dust it weekly or monthly. If you do not feel like cleaning the plant, there is no need to worry because this does not require much maintenance at all.
Because they are fake, you do not have to worry about the water bills and all of the extra waste that comes along with all of that. This is because they do not need any water to survive. This is great for people who do not want to harm the environment in any way or have any problems with their water bill.
10. They can easily swap planters

We love the ease of fake plants, they allow for the opportunity to create the space of your dreams, without the constraints of everyday life getting in the way. Planters provide a great opportunity in creativity by DIYing a planter as often as you want. Want to add more height to your plant? No problem! Choose a base with a stand.
Fake Fittonia plants are very durable. They can withstand a lot of wear and tear without falling apart. This is great because it means that there will be no major issues if they are accidentally knocked over. They can be hung anywhere, placed on tables, or even put on bookshelves. The Nerve plant can be used in many places because they are versatile and perfect for adding a little bit of color to any room. If you have people who like to visit the bathroom often, you can place the fake plants in their bathroom so that it will add some life to the room. This is a great idea for someone who has plenty of guests over and likes to display their houseplants beautifully at all times.